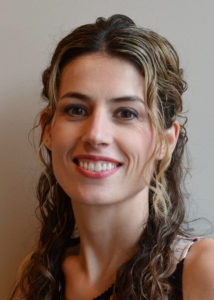 Dr. Grove is a board certified optometrist. She grew up in northwest Indiana and graduated Valedictorian from Merrillville High School. She went on to earn a Bachelor of Science cum laude from Butler University, then completed a 4 year graduate program to earn her Doctorate of Optometry from the Illinois College of Optometry. Dr. Grove completed residency training in ocular disease at the Boston Veterans Affairs Hospital, West Roxbury campus. She previously held appointment as Attending Optometrist at the Illinois Eye Institute and the Chicago Veterans Affairs Hospital. She is a member of the Indiana and American Optometric Associations, a Diplomate of the American Board of Optometry, and is a Fellow in the American Academy of Optometry. She is the current Chair of the Communications Committee of the Glaucoma Section of the Academy, and also serves on the Admittance Committee. She and her family reside in Valparaiso.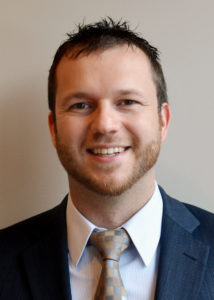 Dr. Alavanja grew up in northwest Indiana and graduated from Lake Central High School. He completed his undergraduated studies in Neurobiology/Physiology at Purdue University-Lafayette (Boiler Up!), and earned his Doctorate of Optometry at the Indiana University School of Optometry. He is an avid Chicago sports fan and enjoys being outdoors when he is not treating patients. He and his family reside in Schererville.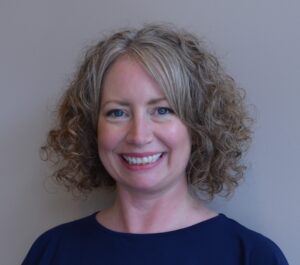 Dr Tsagris, a Northwest Indiana native, graduated from Chesterton High School. After majoring in Health Science at Purdue University, she went on to complete her Doctor of Optometry degree at Indiana University School of Optometry, graduating with high honors. While at IU, she completed a three month clinical rotation in Mexico and helped set up an optical lab to serve the community in Guanajuato, Mexico. Dr. Tsagris practices general optometry and especially loves difficult contact lens fittings and managing dry eye. Outside the clinic, she loves to travel, read, do yoga, and spend time with her family. She and her family live in Valparaiso.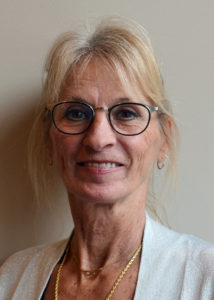 Juanita handles many aspects of a patient's visit including scheduling, insurance verification, and appointment reminders. She is a long-time resident of Northwest Indiana. She and her husband live in Crown Point and spend all of their free time with their grandchildren.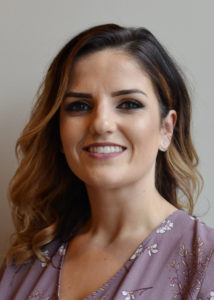 Melanie is our Optical Administrator. Among her many responsibilities, she serves as chief optician and style consultant. She maintains our entire selection of premium quality eyeglass frames, keeping up with the latest styles and trends in the industry. Outside of work, she enjoys spending time with her family and volunteering at her church.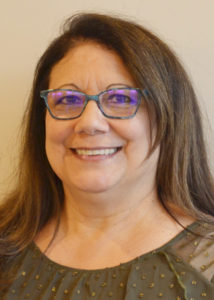 Rose is our medical billing coordinator.  She handles processing of all medical insurance claims for our office and advocates on behalf of our patients to make sure insurance carriers provide coverage for necessary services.  She grew up and lives in Northwest Indiana and enjoys spending time with her grandchildren.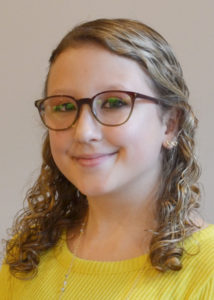 Elena is an optometric technician. She is pursuing an undergraduate degree in Psychology at Indiana University Northwest, and will be graduating in December. When she is not at work, she enjoys being outdoors and travelling.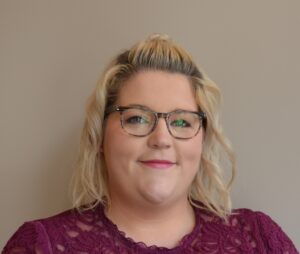 Jen is the newest member of our optical team, having worked for years in the retail industry. She excels at assisting patients in selecting appropriate eyewear and lens options. She has excellent customer service skills and makes the whole experience fun for patients. Outside of work, Jen enjoys hiking, kayaking, and family time.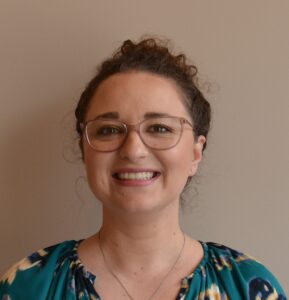 Joana is one of our chief opticians. She specializes in frame selection, helping patients find the most fashionable frames that suit their visual needs and individual style. She also helps patients understand their vision care benefits, and is a great resource for answering any insurance eligibility questions. When she is not at work, Joana has fun with her family, especially her sweet baby girl.